Coaching For Mums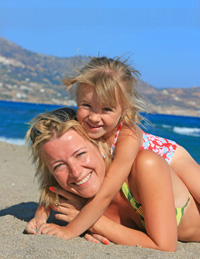 Having a baby is often described as the most natural thing in the world. However, as well as excitement and wonderment, motherhood can bring sleepless nights, days without adult conversation and overwhelming feelings of isolation. Guilt and worrying about whether we're up to the job is something we mums encounter on a daily basis.
Empowering Mums provides tailored coaching programmes designed to support you on your journey towards a happier, more fulfilled life.
Coaching is not counselling. It is a positive, future-orientated and exciting process that takes any chosen area of your life to a new level. By working with a professional, who is non-judgmental and fully supportive, you will find you can be completely honest, get to the root cause of the areas in which you feel dissatisfied and start making positive changes. Empowering Mums shares expertise and coaching techniques that are specifically related to your personal needs.
Through our various programmes, we aim to:
Assess your current life and identify what is really important to you
Identify and clarify your dreams and aspirations
Explore how to achieve what you truly want in life
Help you to recognise limiting beliefs and obstacles that hold you back
Support you to overcome and remove these limiting beliefs and obstacles
Help you to create your own solutions and action plans
Offer you 100% commitment to inspire, motivate and support you to achieve your greatest aspirations
Guide and accelerate your journey to life-long achievement
We offer a range of coaching services designed to suit your lifestyle and budget:
Start your journey today – achieve confidence, balance and joy.