How Will Coaching Help Me?
If you truly reflect on your current situation in life, do you ever feel or think about yourself like this?
Stuck in a rut, unable to step off life's fast treadmill
Feeling unfulfilled with your life, lost your identity as a woman
Lost your life purpose "I'm a mum, wife, partner - but who am I?"
Overwhelmed by life's challenges and lacking direction
Considerate to everyone else's needs but not your own
Exhausted, there just aren't enough hours in the day
Craving some 'me time' to relax, re-energise or even learn a new skill
Lack of confidence impacting your self-belief
Low in self-esteem that holds you back from living life to the full
Always secretly worrying about what other people think
Stressed by the chaos and clutter in your life
Pulled by conflicting priorities
Guilty for working instead of spending time with your children
Tired of strained relationships with your partner or children
Unsure how to solve parenting issues
Unable to satisfy your longing for a better life
Fed up of yo-yo dieting in a quest to achieve your desired weight
Fearful about returning to work
Looking to start a business but lack the self-belief or know-how to do so
"I'm a mum, wife, partner - but who am I?" You've lost your life purpose
Desperate to talk to someone about your worries and frustrations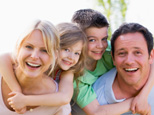 If you can relate to any of the above, you can certainly benefit from personal coaching with Empowering Mums. Through a support programme tailored to suit your personal needs and circumstances, and adapted to accommodate your busy lifestyle, you will be coached to overcome your biggest issues, find your own solutions and celebrate your success as an empowered woman and mum. We will work with you to establish realistic targets that are aligned with your values and enable you to achieve your true potential and your greatest aspirations.
Many of our clients believed they had lost their self-identity and self-worth but held a deep desire to:
Find happiness and a more fulfilling life
Build their confidence and self esteem
Overcome the impact their limiting beliefs have on their lives
Regain their lost sparkle and sense of self and purpose
Maximise their time with quality 'me time' to rejuvenate & re-energise
Establish their ideal work and life balance
Improve health and fitness issues
Achieve their desired weight
De-clutter their home, organise their life and achieve calm
Nurture happy and rewarding relationships with their husband, partner, or child
Develop and enhance parenting skills
Manage important life changing events
Successfully return to work
Gain a promotion at work or identify their ideal career change
Successfully start up and grow their own business to achieve flexibility
If you share any of these desires or others, take the first step to achieving a life of fulfilment and happiness: contact Empowering Mums today.
Start your journey today – achieve confidence, balance and joy.